Reasons To Be Cheerful
In my guest post for the Reason To Be Cheerful website, I've shared the life lessons I have learnt from nature.
Take a walk with me and observe the changes in nature through the seasons. CLICK HERE to read more
Magic Radio Series Our Love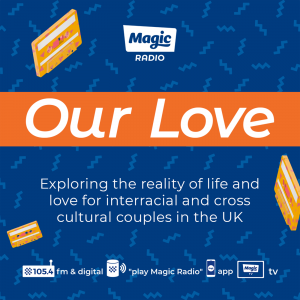 On Magic Radio's series Our Love Hubby and I talk about being in an interracial marriage and what it's like to raise mixed race children in London. CLICK HERE to listen.
SurreyHills AONB Feature 
My Surrey Hills Campaign CLICK HERE TO READ
Book Bobs Feature
Family Friendly UK Holidays
CLICK HERE to read.
Bella Magazine bella debate – 28.07.2020
Are small weddings the way forward?
BritMums Brilliance In Blogging Feature
GMTV live debate – Is it ok to lie to help your child?
BBC RADIO 5 LIVE – SCHOOL RUNNINGS SHOW
JD Williams in collaboration with YOU Magazine – We See You
BBC Radio 5 LIVE – School Runnings:
Helicopter Parenting
BBC Radio 5 LIVE interview with Nihal Arthanayake
Below are badges for blog hops I've taken part of in the past. Additional, I share links to sites where The Tiger Tales and I (MsXpat) have been featured or a part of a promotional campaign.
FEATURES
 Dorothy Koomson's That Girl From Nowhere readers' photo memories, 2015
Seven Seas #Trueage Campaign, 2015
 Parragon Books Book Buddies Mum's Share what makes their ideal Mother's Day, 2015
Kiddicare #mumonamission event with Kimberly Wyatt & Instructor Live, 2015
We contributed content for the Johnson's & Johnson's grandparents online advertisement, 2014
 We were present at the Stylefile's launch of the Nipper Clipper, 2013