Swimming as a casual past time has a problematic history for the black community. Many of us don't learn to swim untill adulthood OR not at all. In the Caribbean it's fear for the oceans around us. While our cousins in the USA were barred during segregation and later on when funding cuts led to public pool closures  in areas that needed it most. In the UK, children learn to swim in primary school depending where they live. However, there is the added barrier to swimming for children who have natural afro/curly/coily hair. Wet natural hair takes a while to dry and swim caps fit poorly.  Enter Soul Cap.  I stumbled onto their Instagram account a few months ago. As usual, when I discover a new brand that will rock your world, I reach out for an interview. This is Soul Cap's interview.
About Soul Cap
TTT: Tell us a bit about yourselves?
SC: We're Michael and Toks, and we're the founders of SOUL CAP, a specialist swimming brand that makes swimming caps for long and voluminous hair. We love swimming and everything else that comes with living a healthy and active lifestyle. But we're also big on inclusivity and participation – something we don't see enough of in our favourite sport.
TTT: You learnt to swim in your adulthood, why was that?
SC: To be honest, it just never really felt like a normal thing that the people around us were doing or learning when we were kids. It wasn't a sport that our friends and families and schools were suggesting – and we didn't see a lot of people like us at a professional level;  that's strange, when you think about it.
Learning to swim isn't just for sport or competition: it's an essential skill, like climbing or running. So it's sad to think there are so many adults out there who don't feel safe or confident in the water – all because they weren't encouraged to learn when they were younger. Of course, there were pools and classes and clubs everywhere, and I'm sure we could've learned if we'd asked. However, when you're a kid, you're influenced by what the people around you say and do.
When we were growing up, swimming was never really seen as a black person's sport. And that meant the kids weren't chasing it, the parents weren't encouraging it, and the teachers at school weren't promoting it. So it's really no surprise that we didn't learn until we were adults – and we're sure we weren't the only ones!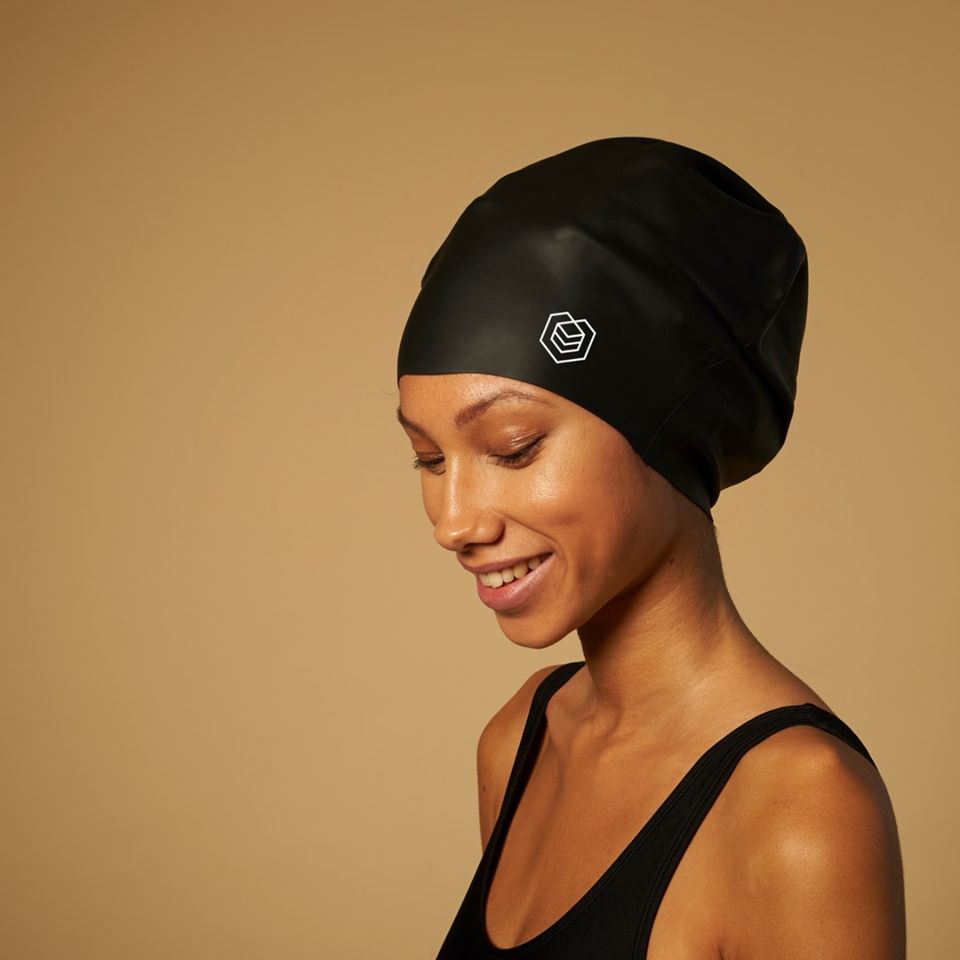 The Making Of A Brand
TTT: What was the catalyst for starting Soul Cap?
SC: It was actually pretty simple! We'd both been learning to swim, and one day we met a woman at the pool. She had afro hair, and she was struggling with her swimming cap. The more we thought about it, the more we realised just how crazy it was that every swimmer wears the same size cap, no matter how much hair they need to squeeze into it.
Even swimming goggles come with an adjustable strap! We talked to our friends and family members who had big hair, and we looked around for a solution. And when we couldn't find one, we decided to solve the problem ourselves.
 Soul Cap Partnership with Alice Dearing
TTT: What plans do you have for your partnership with Team GB's marathon swimmer Alice Dearing?
SC: We've just launched a new social media campaign with Alice using the hashtag #BlackGirlsDontSwim. It's all about raising awareness in the fight against ethnic and gender stereotypes in the world of swimming. We'll be using that hashtag to capture the video stories and shared experiences of swimmers all over the world, and release a short film featuring some of the most important and moving stories that people share.
We'll also be publishing an ongoing series of blog posts, authored by Alice herself. She'll be talking about her journey in becoming a professional international swimmer, and about the challenges and obstacles she's faced along the way.
Finally, we've also made plans for a series of coaching workshops with Alice in local swimming clubs across the country, where ambitious swimmers of all levels can get some professional advice and learn directly from one of the top swimmers in Great Britain. Unfortunately, we've had to put these workshops on hold due to the ongoing crisis – but we'll be quick to get them up and running as soon as it's safe to do so.
The Impact Of Covid-19
TTT: How has Covid-19 impacted your business and the way you work?
SC: Like most businesses, we saw a bit of a dip in activity near the beginning of the lockdown. But that's completely natural – who's thinking about swimming when you're supposed to be staying at home?For us, we tried to see it as an opportunity.
While the demand's been lower, and the day-to-day of running SOUL CAP has been a little quieter, we've had the chance to get stuck into some new things – like our plans with Alice Dearing, or working on the designs for our upcoming new products.
Luckily, we're happy to say that things are already starting to get back to normal for us, and people are starting to get back into swimming again. And really, it's no wonder – a couple of months in a lockdown is enough to make anyone desperate to get back to an active lifestyle!
Entrepreneur Life
TTT: What advice do you have some who wants to start a business with a friend or family member?
SC: A lot of people will probably tell you that's a mistake, or it's something you really need to be wary of. However,  we've always believed that if you focus on honesty and open communication from the beginning, it's almost impossible to end up in a situation where there's a real argument. In a way, it's just like any other kind of relationship – whether that's a close friendship or a marriage. You need to be open-minded and willing to listen to each other's ideas, and you need to leave your ego at the door and be ready to admit when you're wrong.
We've made plenty of mistakes in our business along the way (both separately and together). We understand that that's just part of the journey, and we've never held any of it against each other. So, if anyone out there is thinking about starting a business with a friend or a family member, we'd say go for it! Thought, remember this:
No matter which hat they're wearing that day – friend, family, or business partner – the person you team up with deserves your trust and respect.
TTT: What has been the best customer feedback you have had so far?
SC: We love hearing all sorts of stories from the people who use our caps. And we're always happy to hear a glowing review! Still, for us, it's the everyday things that stick with us.
We once had an email from a lady who had been swimming with her head above the water for the last fifteen years. She said she'd given up on finding a cap that could handle her hair. Now she's got one of our caps, and she's finally able to get deeper in the water and improve her stroke – after fifteen years of awkward swimming. It might not sound like a huge deal, but it's humbling to think that a small piece of swimwear can change the way someone feels about their favourite sport.
The Future For Soul Cap
TTT: Where do you see the business in the next three years?
SC: We're really happy with how we've been doing in the US, UK and the rest of Europe so far, and we'd like to take that even further. We'll be looking to keep growing and expanding into new markets – especially places like South Africa, where there is a growing demand for products like ours.
Outside of the main business, we'll be continuing to develop our partnership with Alice Dearing (who we're sure will be making Britain proud at the Olympics in 2021), as well as finding new partners and initiatives where we can help to do our part to improve the swimming community – and get more people involved in the sport.
Get Social
I hope you enjoyed Michael's and Toks' interview.  Comment in the box below.
Soul Cap is on my list of black-owned brands that every mother should know. They do children's swim caps, as well has hair towels.
For more information on Soul Cap's products, visit the website. You can also follow them on Instagram and Facebook.
Soul Cap and The Olympic Games
Since our interview, their ambassador Alice Dearing (first black woman to represent GB in a swimming event at the Olympic Games) was banned from wearing Soul Caps' swim cap at the Summer Olympics in 2021. The decision was made by FINA stating the design does not fit the natural form of the head" and further noted that "the athletes competing at the international events never used, neither require … caps of such size and configuration."
Due to the backlash from that ruling FINA is reviewing their decision.  Additionally, Swim England released statement reassuring swimmers "These hats are permitted at all Swim England clubs and competitions under our auspices."
Updated 7th July 2021