If you are new to my blog you may not know, I've been rocking my natural curls for 10 years.  I made the decision to 'go natural' when hubby and I decided to start our family. I was 37 years old and what is considered an older mum. 'Going natural' was one of the first things I did to improve my health and wellbeing, as hubby and I tried to get pregnant. In matter of months, I became pregnant. My natural hair and motherhood had begun. There is the belief that natural hair doesn't grow but I can assure you as long as you are healthy and have a good idea hair grow, whatever the texture. In fact, I've had two big chops since I've been natural, when I wanted a look update.  After being natural for a decade, this is what I know…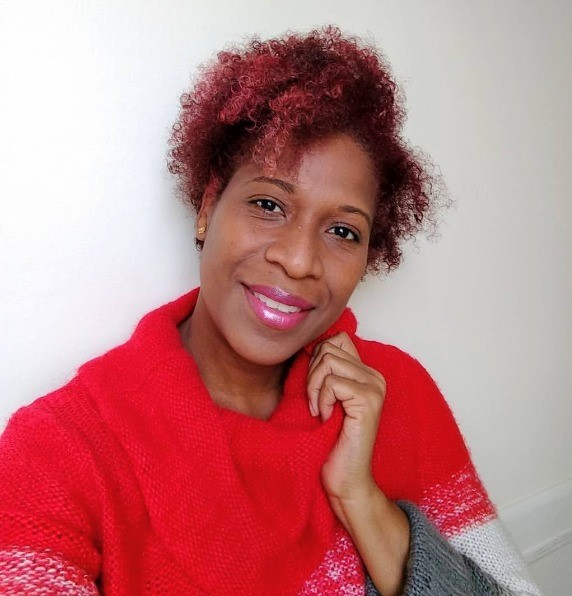 Hair Goals
For several years my hair goal was growth. Honestly, most naturalistas feel the same after the big chop. We want to see curls like those on insta, but the reality is we all have different hair types. I had to come to terms with the fact that my hair curly was thin. Therefore, I had to pick what I wanted most, volume or length. I chose volume.
Over the years I have achieved volume by learning how to style my hair type. I didn't magically acquire more hair follicles. Allowing my hair to air dry or setting the curls via flat twists allowed me to gain the best results.
Self-Care
All-round health plays a big part in hair growth. You know it already but I'll say any way, healthy eating and exercise are important. When I went into perimenopause AND my hair lack lustre and thinner, I began taking supplements. The supplements I chose contained vitamins to support hair growth (i.e. vitamin E, C and B).
As a result my skin and nails looked amazing. I didn't notice a spike in my hair length but it grew healthy and had a natural shine.
Additionally, part of my self-care Sunday routine has been to either deep condition my hair or pre-poo. The pre-poo would usually be an organic oil treatment before shampooing. Alternatively, the deep conditioning was done after shampooing. Depending on how my week had been and how my hair felt I would select a treatment accordingly.
Rookie Mistakes
Never do a big chop on for yourself unless you know what you are doing.  My first big chop did myself; let me tell you it was not cute. It had to be cut further and shaped the following day.
Never take down a protective styling if you don't have the time to do so carefully. Depending how long the style has been in, expect knots and tangles which must be handled with care.
Note to self: if my hair is very tangled, I will detangle before washing.
It's funny how I do that for my daughter every wash day but I rarely do it myself. Honestly, poor detangling has been my biggest sin natural hair sin. If you want to retain length you must care for the hair on have.
Avoid becoming a product junkie. Once you find the range that suits your curls stick with it and use your precious coins for another treat …and you'll save on cupboard space.
How long have you been natural? What has been your challenge or triumph? I'd like to hear from you.
Please follow and like us: